Amid Covid-19 pandemic, The Review releases publications online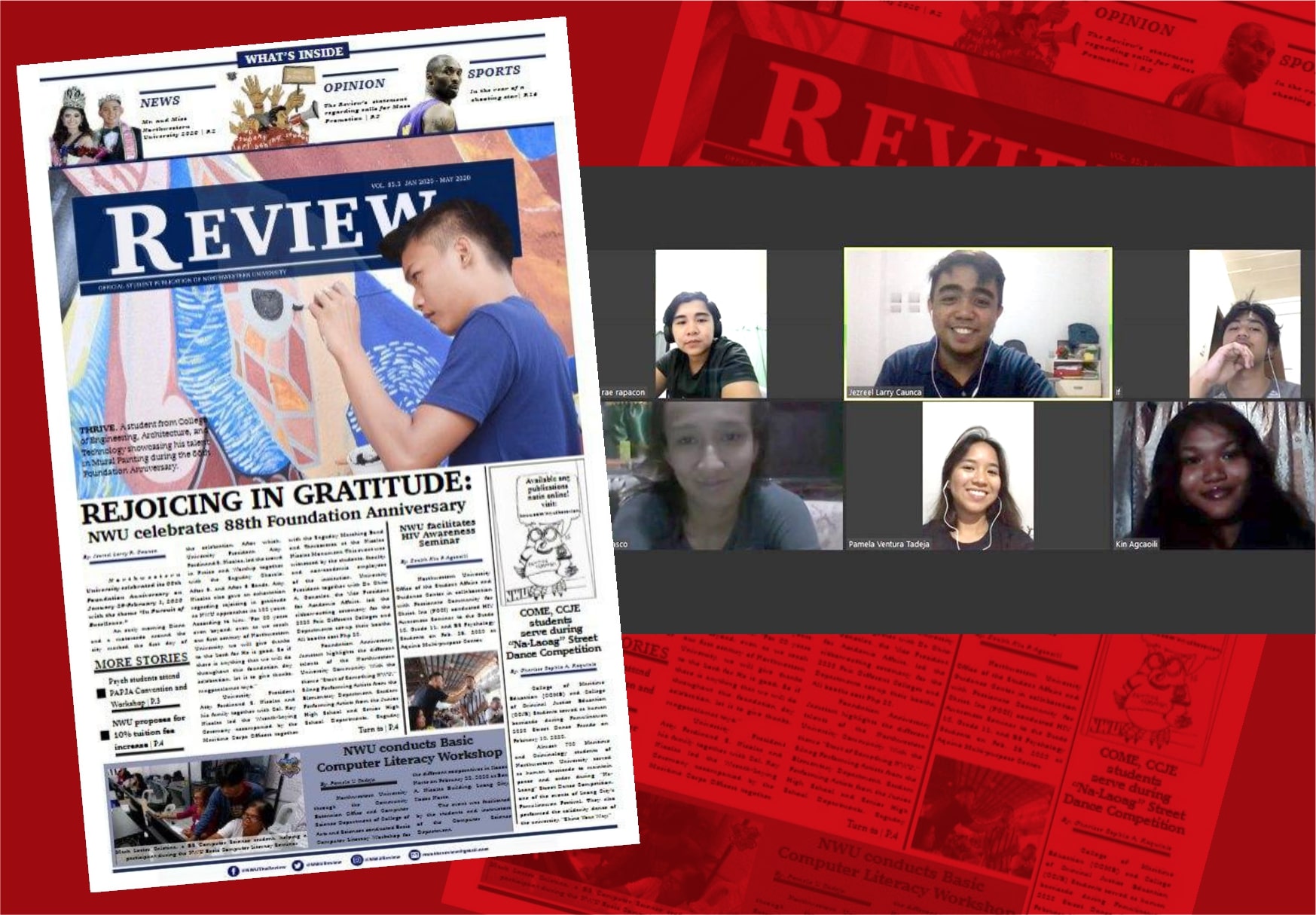 The editorial staff of The Review, the official student publication of Northwestern University, released their latest Tabloid Issue 85.3 online, along with all other five preceding issues for Academic Year 2019-2020, despite the coronavirus pandemic.
"I guess this will be the first time The Review is releasing publications online since we have not detected any previous issues which have been published through the same mode.", said John Eiell Domingo, Editor-in-Chief of The Review.
The Editorial Board came up with the idea of an online release of publication since they cannot distribute a printed copy of their new issue due to the community quarantine, and it is the most suitable and convenient approach for the students to easily access information on the recent activities, news and events of the university from January to May 2020, Domingo said.
The tabloid issue was achieved through a series of online press work supervised by The Review adviser, Prof. Joan Jesusa Velasco. Zoom meetings were conducted to carefully finalize the content, edit the articles and discuss the web development of the said. Mr. Jezreel Larry Caunca, Sports Editor and the key player in accomplishing the online release, and Mr. Lester Caletina, Layout Artist, were the overall in-charge for the said project.
The Editor-in-Chief said that they will keep releasing online even after the community quarantine. "The advantage of releasing publications online is that the students will have unlimited access to the issue if they have lost the printed one.", he shared.
Following the release, the staff of The Review began toiling with the gathering of literary works from NWU students online for their new Literary Folio titled, Flame: PANDEMYA. The said will be released during the second semester of this academic year.
Also, the editorial board is in the process of creating a website for The Review, with the aim that they can set about publishing web articles as well.