RIDAM, an Ilokano term which literally translates to "be or on alert" is the University's platform for disaster education, awareness, and preparedness advocacy.
The advocacy has three (3) components:
Education and awareness campaign;
Research and community engagement; and
Capability building and volunteerism.
The Disaster Task Force is responsible for the implementation of the University's disaster education and preparedness program. Composed of employees and volunteer students the Task Force operates to achieve the following vision, mission, and objectives:
VISION
Building disaster resilience and reducing disaster risks.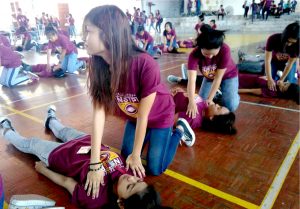 MISSION
Committing to service-above-self, perpetual training, and inter-agency cooperation to maintain a constant state of readiness for search, rescue, incident response and above else, safety.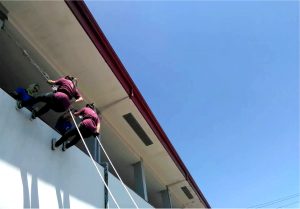 ALLIANCE
     Northwestern University is a member of the Ilocos Region 1
     Platform of the Asia Pacific Alliance for Disaster Management.
     The alliance is composed of the academe, faith-based organizations
     and groups, non-government organizations, business sector,
     media organizations, local government, and national agencies.